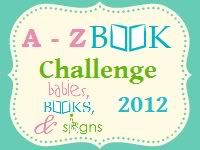 Where is this year going?! I mean seriously. April?! Already. Sheesh.
This month's challenge is to read a book with over 1000 pages.
Just kidding! April Fool's!
In honor of April Fool's Day...
Read a book that makes you laugh.
Another easy one. It doesn't have to be classified as humor. If at any point during the book, you laugh, it counts. Good luck! Let me know what you read. Since I read a lot of historical fiction, there's a lot of rape and murder and mayhem, not a lot of laughing. I could use a break.
Pin It