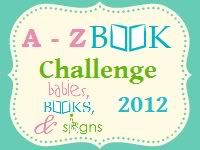 How is everyone doing on the challenge? We are almost halfway through the year. It is summer, can you believe it? I can't. June is my absolute favorite month. It signals the start of fun and excitement and silliness. It is also my birthday month. Wahooooo! Happy birthday to me!
June is also the month with Father's Day in it. I was originally going to have you read a book with a celebration in it, like a birthday or something. Since I had a mother's day challenge last month, it is only fair to have a Father's day challenge this month.
So for this month's challenge, read a book with a father figure in it.
Remember that linking up below once you complete the month's challenge enters you into a book giveaway at the end of the year!
Pin It